Convention season is heading to Asia! From April 27-29, Market Taiwan's 2018 Annual Convention will take place at the Nangang Exhibition Center in Taiwan.
Speaking at the Convention will be top executive leaders in the field including members from our corporate team. Leading the charge will be our President and Chief Operating Officer Marc Ashley. When Marc comes to town, expect a lot of good surprises for SHOP.COM! Also joining Marc will be Michael Brady, Jim Winkler, and Maria Checa.
The Annual Convention will start with an UnFranchise Business Presentation lead by Executive Director Simon Liu. This is the perfect event to bring guests in order to introduce them to the UnFranchise Business. Other presentations throughout the weekend will involve the Master UFO program and retailing with the Shopping Annuity.
If you are a UFO in Taiwan, make sure to attend the Annual Convention at the end of April. It's the perfect chance to grow as an UnFranchise Owner and as an entrepreneur. Continue reading for the list of speakers and agenda.
Marc Ashley, President & Chief Operating Officer 
Michael Brady, Chief Information Officer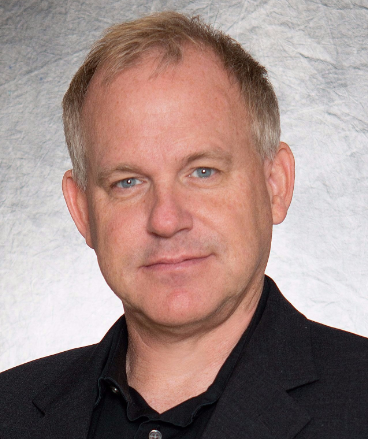 Jim Winkler, Vice President of Sales
Maria Checa, Motives™ Creative Consultant
One Team, One Dream
We have invited Executive Field Vice President Stacey Tung to deliver a speech on team-building. Stacey is very experienced in developing organizations. We will learn from her how to lead, duplicate and develop more leaders and to succeed in attaining time and financial freedom!
Guest Night: UnFranchise® Business Presentation (UBP)
Market Taiwan's 2018 Annual Convention will start with the Guest Night on Friday, April. 27. Executive Director Simon Liu will present the UBP for us. We believe that through his explanation and analysis, all participants will have a better understanding of the UnFranchise® Business. Please invite your friends to join us to experience the infinite charm of the UnFranchise® Business.
The Master UFO Program
Executive Field Vice President Johnny Huang will host a panel with five distinguished UFOs to discuss how the Master UFO program can help achieve organization growth. The panelists include Director Ya-Han Chan, National Supervising Coordinator Chia-Lung Hao, National Supervising Coordinator Ju-Shuang Chen, Supervising Coordinator Chin-Wen Liu and Supervising Coordinator Tien-Chen Kung. They will share, from years of experience, how to set goals every quarter to help your team multiply and move toward the goal of obtaining ongoing income!
Retailing with the Shopping Annuity™
Market Taiwan Senior Sales Manager Charlie Shen will host a panel with three distinguished UFOs to discuss how to execute the Shopping Annuity™ Program. The panelists are National Supervising Coordinator Chih-Hsien Tseng, Supervising Coordinator Ming-Fang Chang and Supervising Coordinator Chun-Yi Teng. You will learn from their experience in retailing how to build Base 10, Seven Strong and work toward becoming a Shopping Annuity™ Master Member (SAMM).