Only a limited number of tickets remain: Don't miss the chance to go and grow together!
Set yourself and your team up for success by making sure your teammates attend the Market America Worldwide | SHOP.COM Leadership School 2023 with you, March 2–4, 2023 at the Hard Rock Hotel and Casino in Hollywood, Florida.
Leadership School 2023 provides a perfect opportunity to learn and practice effective leadership skills through interactive trainings, demonstrations, live workshops, coaching from the Corporate Team and more. With tickets to this major event, you and your teammates will enjoy exclusive access to valuable in-depth information and guidance showing you what to do and how to do it, so you can implement the recommended actions immediately and effectively.
Start taking positive action today and encouraging each of your teammates to take action too. Get your tickets before they are no longer available to purchase! If you have your tickets, congratulations on making the commitment to personal and organizational growth. Next, work on getting your teammates to attend with you.
Reach out to your teammates to ensure that they have their tickets and encourage the ones that don't to purchase theirs before it's too late.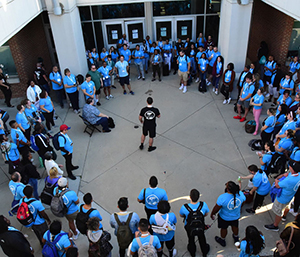 The key to a strong, successful and sustainable UnFranchise® Business is developing tiers of leadership within your organization, by having leaders on your left and on your right inspiring and growing their organizations.
It all begins with you, so it is imperative that you consistently exhibit the right behavior daily, perform the result-producing activities and lead by example to positively influence others throughout your organization to do the same.
Your teammates, and especially your new business partners, are watching and paying close attention to what you do. They will follow your behavior and actions and will continue to follow until they ultimately begin to lead by example, too, so it's important to always do the right things and set the right example for duplication.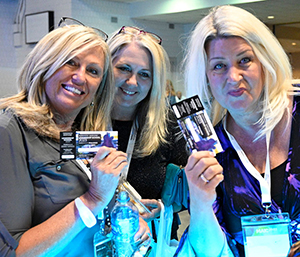 The top leadership tip from the Corporate Team:
Get your business partners to Leadership School 2023
"The top leadership tip is get your new people to the Leadership School." – Jim Winkler, Vice President of Sales
"100% absolute best use of everyone's time to grow quickly is getting to the Leadership School." – Cullen Haskins, Director of GMTSS
Hilton Fort Lauderdale Marina is the official host hotel for Leadership School 2023 in Hollywood, Florida. Rooms are being booked quickly at the discounted rate, so book your stay now while rooms are still available.