Did you know that one-third of all engagements happen between Thanksgiving and New Year's Day? While the engagement season may be behind us for another few months, the blooming flowers and rays of warm sunshine mean another blissful time of year is upon us – wedding season! If you were one of the lucky guys or gals to get a ring on your finger in the early months of 2018, you're probably hearing those summer wedding bells and definitely feeling the stress that comes with it. If that sounds familiar, this month's Health + Nutrition Spotlight is for you!


TLS® Bridal Bootcamp Kit
(4-Week)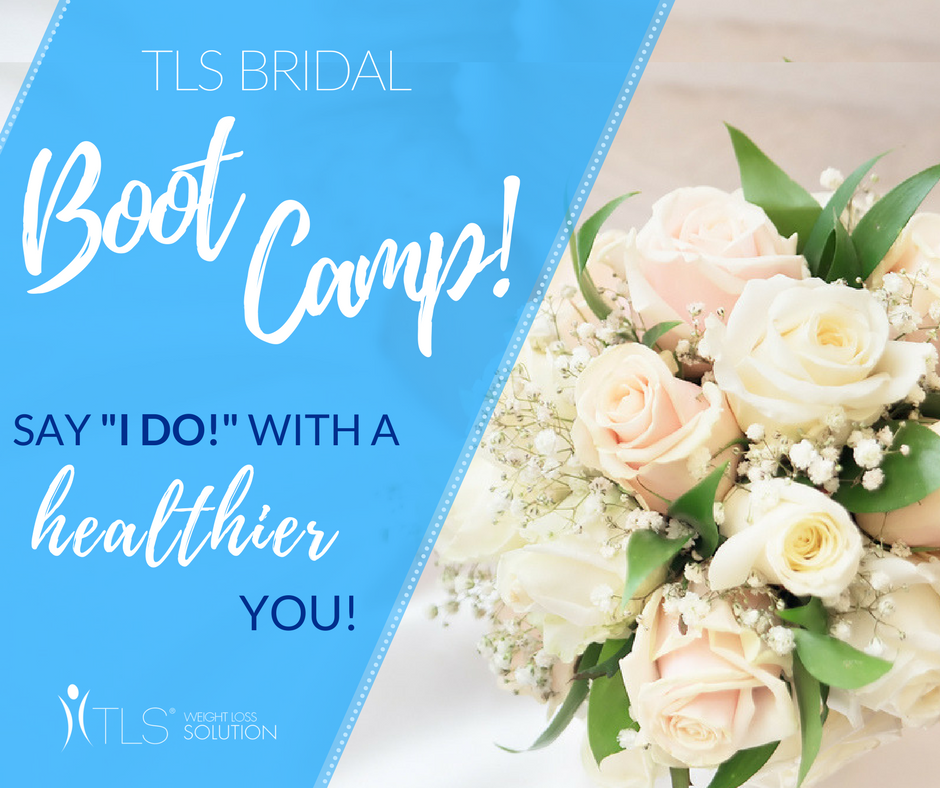 Most bridal bootcamps are glorified crash diets that push drastic, unsustainable lifestyle changes such as unsustainable caloric restriction, laxative-inducing detoxes, and extreme exercise regimens. Be honest – on top of wedding stress, do you really want to be hungry, sore, and deprived while you plan the happiest day of your life?
For those who have wedding bells ringing sooner rather than later, the all-new 4-Week TLS® Bridal Bootcamp is tailored just for the busy bride-to-be!  The customizable program helps you learn and establish healthy, sustainable habits using the same TLS components you already know and love: low glycemic-impact eating, body composition, science-based supplementation, and education.
What It Includes:
2 TLS Nutrition Shakes
TLS CORE
TLS ACTS
Isotonix Multivitamin
Isotonix OPC-3 (30 servings).
Benefits:
With the Bridal Bootcamp 4-week Kit, you could lose weight with this complete combination of a 7-day detox plan, menu plans, nutrition shakes, and science-based weight management supplements!
UnFranchise Owners click the photo above to order your TLS® Bridal Bootcamp today.
Preferred Customers click here.
Isotonix® OPC-3® Beauty Blend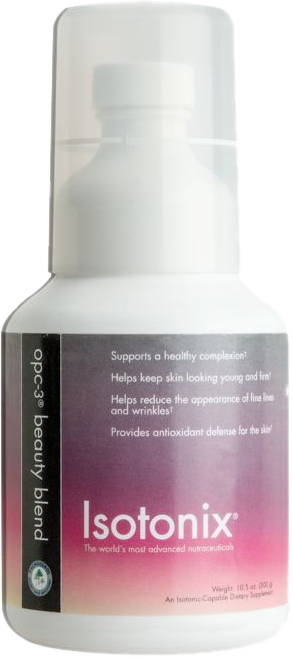 With wedding season in full swing, brides everywhere are hoping to look and feel their best on their special day. While you've got TLS® Weight Loss Solutions to help you create the healthy and toned physique to rock that white dress, Isotonix® OPC-3® Beauty Blend is here to create that healthy glow! This Isoxonix® favorite takes an inside-out approach to help you look your best with nutrients that help maintain skin health at the cellular level, nourishing and rejuvenating skin cells with some of the finest antioxidants available today!
Ingredients:
Grape Seed Extract
Red Wine Extract
Pycnogenol®
Bilberry Extract
Citrus Extract
Vitamin C
Vitamin D3
Vitamin E Acetate
Biotin
Calcium
Magnesium
Potassium
Benefits:
Supports a healthy complexion, skin elasticity, and moisture
Promotes healthy functioning of the skin at the cellular level
Replenishes essential vitamins and minerals
Helps maintain normal cell growth, collagen production, and elastin levels
Supports healthy skin with key micronutrients
Helps maintain healthy connective tissue
Supports healthy joints and connective tissue
Helps support the skin's natural defenses from harmful environmental pollutants and chemicals
Demonstrates anti-inflammatory activity to assist in normalizing reddened, swollen or thick skin
Powerful free-radical scavenger
Supports healthy circulation
Provides antioxidant protection for the entire body
UnFranchise Owners click the photo above to order your Isotonix® OPC-3® Beauty Blend.
Preferred Customers click here.