Each month, the Home & Garden Product Development team is dedicated to bringing you items that are perfect and necessary for the month!
June's Home & Garden product of the month is a must-need product for your furry-friends! Read on to find out more about PetHealth OPC Formula: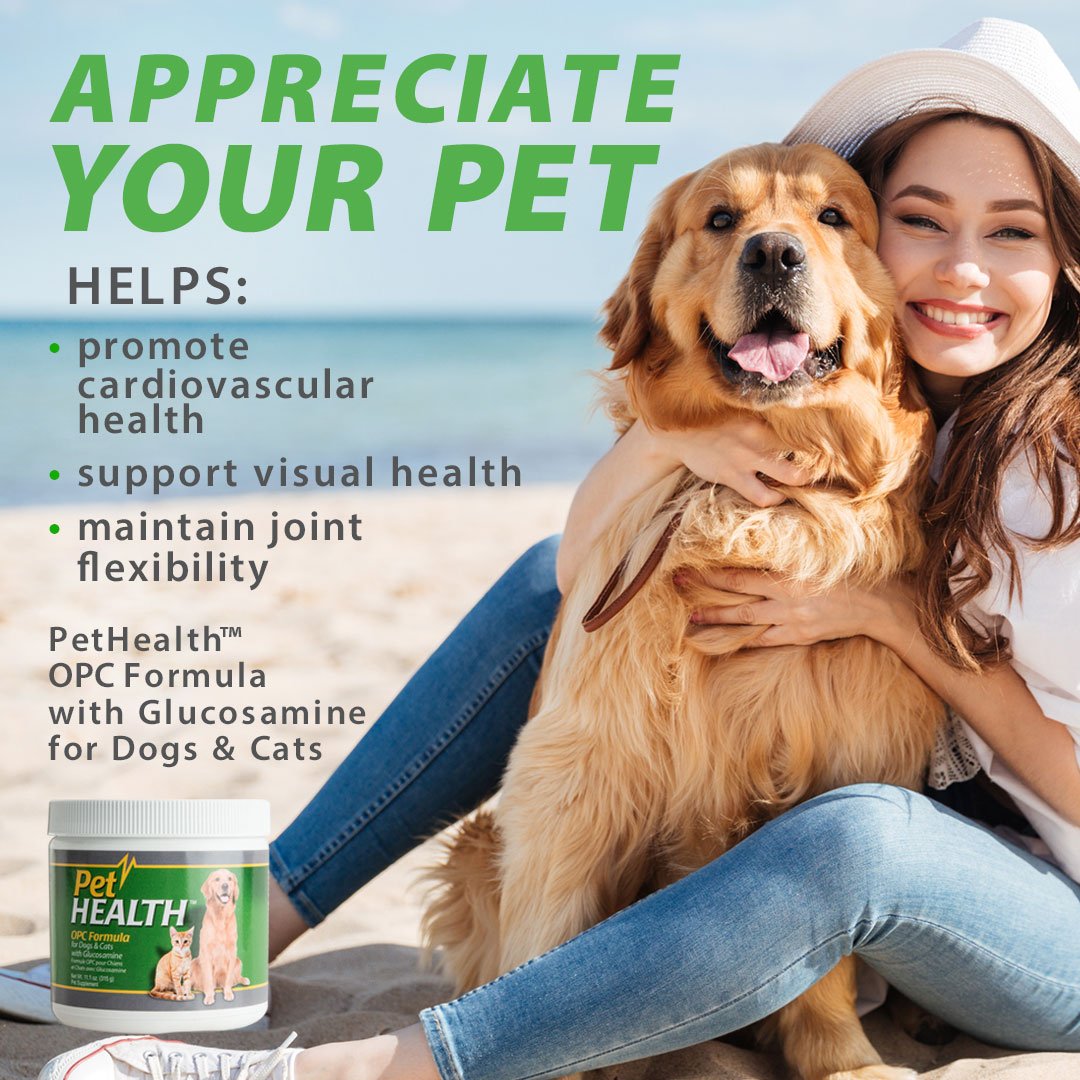 PetHealth OPC Formula with Glucosamine is a unique, great-tasting powder that is sprinkled over your pet's regular food. It represents the latest technology available today in naturally based pet food supplements. PetHealth OPC Formula is available in a tasty beef flavor that your pets will love – and you'll love knowing that you're doing all you can to help your pets live long, healthy lives.
What are OPCs?
OPCs, or oligomeric proanthocyanidins, can help reduce the effects of free radicals, support the strength of blood vessels and support healthy vision. OPCs can also help maintain normal histamine levels. Not limited to being just strong antioxidants, OPCs are also crucial in their role in supporting the circulatory system.
What are antioxidants, and why should I give them to my pets?
Antioxidants are nutrients that help maintain optimum health by protecting against free radicals. Antioxidants are found in the body as well as in many plants. Even cells that function normally generate large amounts of oxygen free radicals. Free radicals develop as byproducts of physiological processes that occur within the body. This process is largely responsible for the aging process. Certain factors in everyday life encourage an increase in the formation of free radicals. These factors include exercise, pollution and food. We need a "neutralizer" in our body to counteract these reactants and a strong and effective antioxidant is the best way to fight free radicals. It is becoming increasingly apparent to veterinarians that antioxidant supplementation could very well provide optimal health support for dogs and cats. Pets could benefit from a "neutralizer" operating in their systems that fight free radicals. A strong antioxidant is the best way to fight free radicals.
What is a bioflavonoid?
Bioflavonoids are complex organic plant compounds. Plants and fruits differ in colors based on the specific bioflavonoids they contain. An increasing number of clinical studies have shown how bioflavonoids support health. Bioflavonoids and OPCs play a key role in supporting cardiovascular health and maintaining vascular integrity. Bioflavonoids have been shown to support healthy circulation and cell vitality. Normal collagen renewal is promoted, which supports firmness of the skin, joint cartilage and connective tissue.