To the UnFranchise Owners in the United Kingdom, you may want to sit down for this one because it's blockbuster announcement.
Thanks to the collective buying power success from UFOs, Market United Kingdom is proud to announce the official launch of three new products. They are Isotonix Daily Essentials Packets, TLS Trim Tea, and the Shopping Annuity Brand Premium Toothpaste. These three products were chosen by the UFOs themselves thanks to polling and voting via pre-ordering the products.
Collective buying power is a form of people power. The UFOs in the UK took power into their own hands and decided what products they wanted to order. THEY made the decisions and chose these new, top-of-the-line products to convert spending into earning. With this new process of product polling and pre-ordering, Market UK UFOs are taking control of their Shopping Annuities and leading the parade for future product launches.
Here are some specifics about each product.
With Isotonix Daily Essentials Packets, you can be sure you're giving your body all of the essential vitamins, minerals and nutrients it needs in one convenient single serving that helps you and your customers promote long-term health and optimal nutrition.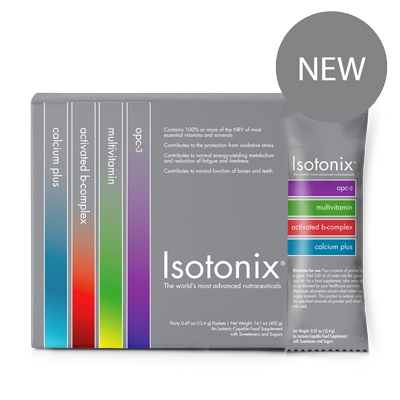 TLS Trim Tea
Code: UK6610 | UC: £23.75 | SR: £33.25 | BV: 20
TLS Trim Tea is a great, gluten-free herbal supplement to add in your daily diet, if you are looking for a simple and convenient way to help to achieve your diet and lifestyle health goals. Containing WellTrim® iG (Irvingia Gabonensis/African mango) and black tea extract, TLS Trim Tea uses a three-pronged approach to help support weight management strategies, targeting satiety, appetite control and metabolic balance.
If you are looking to add a premium, natural product to your household, Shopping Annuity Premium Natural Toothpaste is a great solution to help clean and whiten your teeth and freshen your breath, with gentle ingredients. Shopping Annuity Brand Premium Natural Toothpaste's whitening and brightening power is supported by bromelain and papain — two natural proteolytic enzymes that have been shown to help whiten teeth. Natural calcium carbonate, a commonly used polishing agent, is also used to support teeth whitening.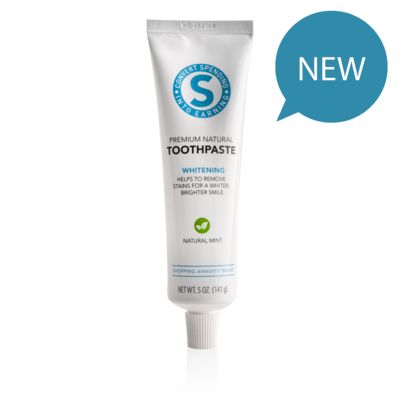 Please update your UnFranchise AutoShip to include these great new products! Also, be sure to inform all of your customers and business partners about Isotonix Daily Essentials Packets, TLS Trim Tea and Shopping Annuity Brand Toothpaste, and promote them on social media. Take advantage of all the free sales aids on your UnFranchise Business Account and some media also on UK.SHOP.COM product pages, including fliers, competitive charts, PowerPoint presentations and infographics.