Motives Cosmetics was just named as one of the Top 100 Beauty Channels on YouTube by Feedspot.
The Feedspot team did a lot of research and drilled down on the data with a team of over 50 experts whose goal was to discover, rank, and categorize popular blogs, podcasts, and YouTube channels. The rankings were based on a number of items such as relevancy, frequency of posting, social media following & engagement, domain authority, and web traffic – among other things. Motives is one of 250,000 that Feedspot has curated for consideration and Motives has placed in the Top 100!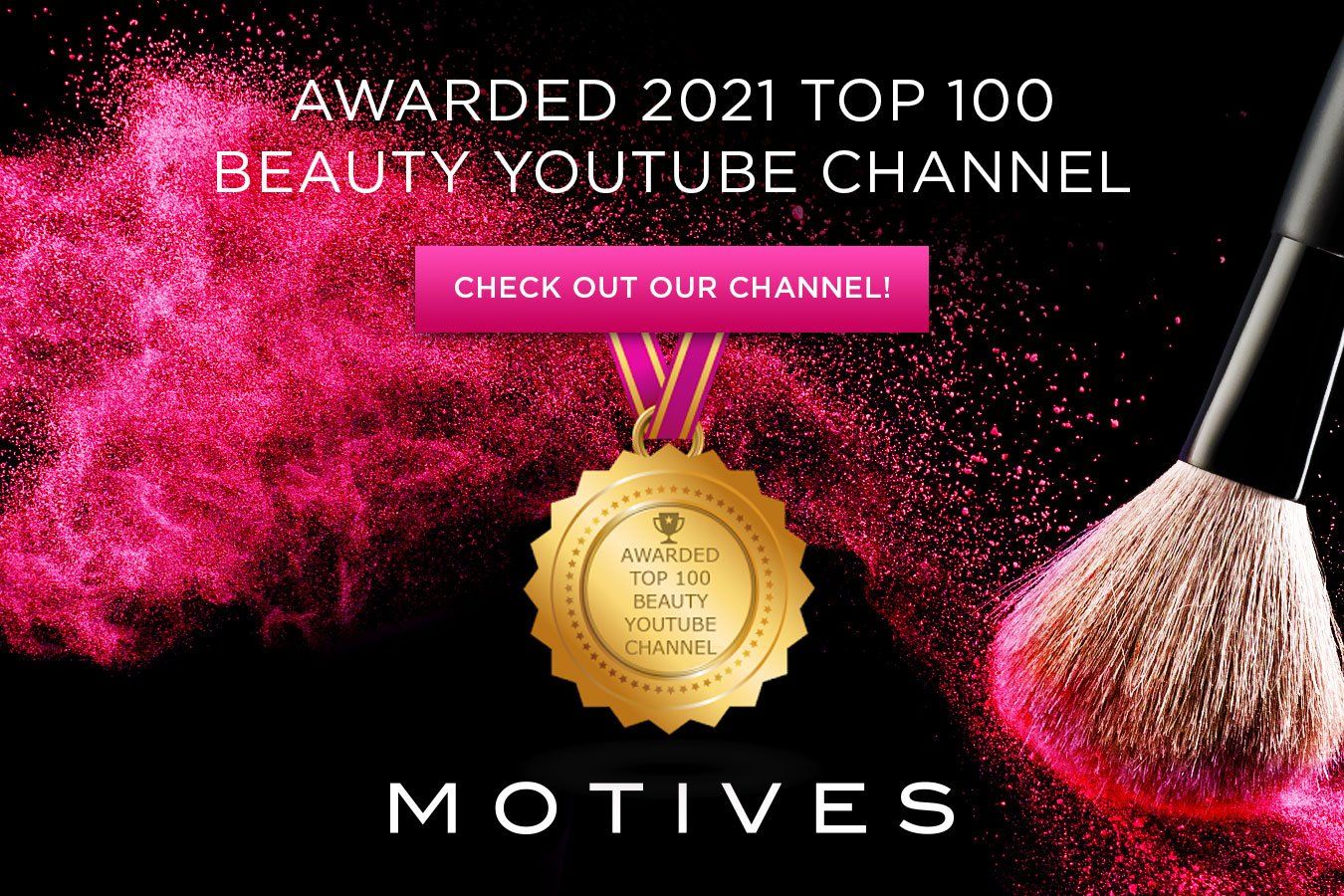 Simple to use and sexy to wear, Motives provides a high-quality and professional-grade cosmetics line that has an amazing color payoff, gives a flawless look, and a luxurious feel and finish. With the trendiest colors and industry-leading ingredients that consumers a beautiful look and feel, Motives Cosmetics is revolutionizing the game.
Through leading-edge technology and attention to quality, Motives is a world leader in the cosmetics industry. Motives is worn by some of today's hottest celebrities and is a favorite of makeup artists, models, influencers, stylists, and fashion photographers. In addition to this recognition, Motives has been featured in industry-leading publications, such as Vogue, Allure, People Style Watch, and InStyle.
Congratulations to the Motives team as well as our talented video team who work together to produce truly world-class videos for the Motives Youtube channel. Yet another feather in our cap and a great way to start the new year on a high note!  Out of the thousands of beauty channels on YouTube, Motives received the award based on the number of YouTube subscribers, its YouTube search ranking, the number of video views and video uploads, as well as quality and consistency of videos, so thank you to all of our supporters as well!
If you aren't already subscribed to the Motives Youtube channel, you can find it HERE.