Summer is always a great time to take advantage of the amazing health + nutrition products available through Market America, but this summer has brought us a few extra-special goodies to be excited about! As we head into the school year and leave our vacation days behind us, make sure you've got these all-new, must-have health + nutrition spotlight essentials!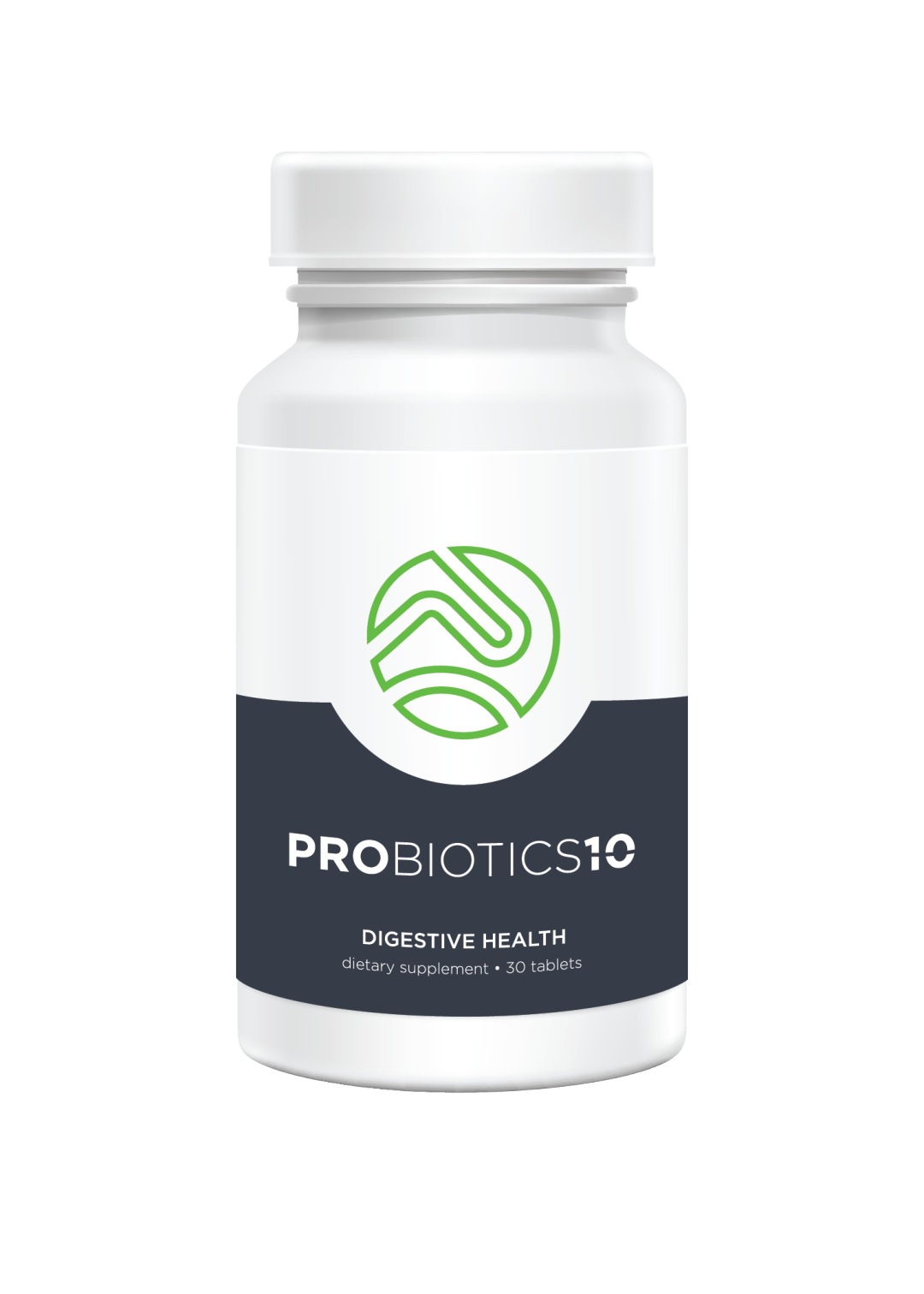 UnFranchise Owners click the photo above to order your Probiotics 10 today.
Preferred Customers click here.
Calling all wellness warriors, nutrition fanatics, and all lovers of healthy + balanced lifestyles! Probiotics 10 is joining the ranks of our Market America health + nutrition supplements to support a healthy, glowing you from the inside out!
Maintaining a healthy balance of healthy and "bad" bacteria is key for maintaining a healthy balance of microflora in your digestive tract.  Since over 70% of your immune system is in your digestive tract, this all-new probiotics product supports not only your digestive health but your immune health as well! Probiotics are one of the most heavily researched options for maintaining this delicate balance by helping to support your body with the "good guys" it needs to keep you feeling 100%! Offering 10 billion CFUs from 10 of the most-studied and well-supported probiotic strains, our formula utilizes the unique benefits of each to synergistically support numerous areas of health as you head back into your busy school year schedules.
Ingredients:
Lactobacillus plantarum
Lactobacillus acidophilus
Lactobacillus rhamnosus
Lactobacillus salivarius
Lactobacillus casei
Lactobacillus helveticus
Bifidobacterium bifidum
Bifidobacterium longum
Bifidobacterium breve
Bifidobacterium infantis
Benefits:
Provides beneficial bacteria to promote healthy digestion+ a healthy gastrointestinal tract
Promotes bowel regularity, colon health, + stomach comfort
Supports a normal,immune response
Promotes a healthy immune system
Supports oral health
Promotes healthy vaginal flora and pH
Supports a healthy urinary tract
Helps support the body's normal resistance to yeast
Supports a healthy upper digestive tract
Provides enzymes to promote the normal absorption of nutrients
Supports healthy skin
May help to manage fat stores in the body to support weight loss efforts
Helps maintain normal cholesterol levels
May help the body adapt to stress + minimize certain stress related issues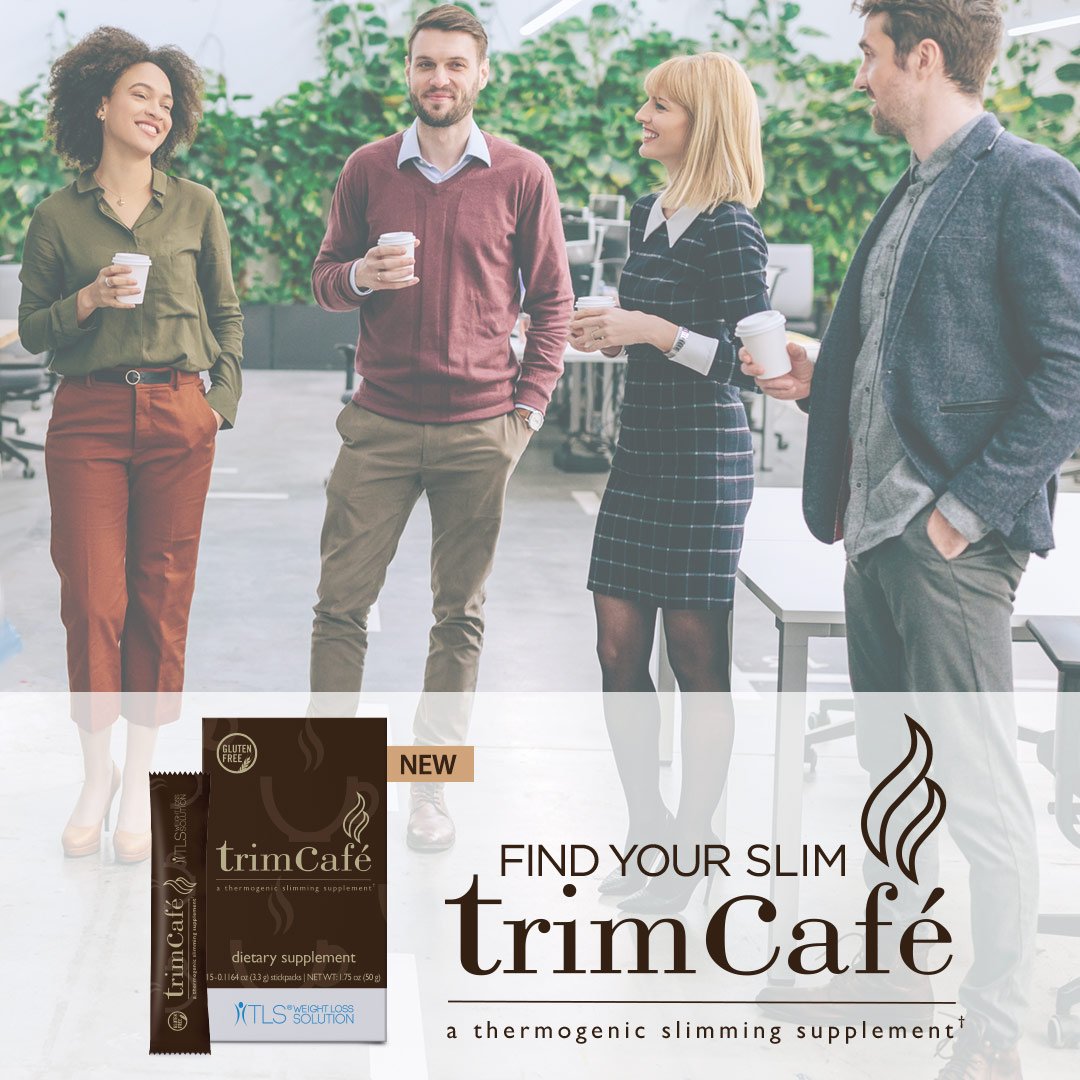 UnFranchise Owners click the photo above to order your TLS® Trim Cafe today.
Preferred Customers click here.
Following right on the heels of the groundbreaking TLS® Trim Tea, Trim Cafe offers an alternative flavor for those who prefer something that tastes a little more like America's favorite morning beverage! Using the well-supported and clinically-studied ingredient – Welltrim iG – and a rich Columbian Arabica coffee powder, you can head back to campus with our favorite weight loss supplement closeby. Coming in easy-to-use stick packs, all you need is 7 oz. of water and one packet a day to enjoy the appetite control and metabolic balance of this hot new product. You can even drink it iced as we wait for the cooler fall days to roll in!
Trim Café is just one more way to support the most customizable lifestyle program on the market to better serve anyone looking to improve their health, their look, and their fitness. It is truly an exciting time for Transitions Lifestyle Solution and everyone living the TLS® Weight Loss lifestyle!
Ingredients:
Welltrim iG*
Columbian Arabica coffee powder
Benefits:
Supports leptin sensitivity to help manage hunger and stimulate lipolysis
Helps curb appetite
May promote a feeling of fullness
Promotes healthy weight management
Supports/helps promote weight loss, metabolic balance, and wellness
Moderates glycerol-3-phosphate dehydrogenase enzyme activity to reduce the amount of ingested starches that are converted to triglycerides and stored as fat
Supports levels of adiponectin to help maintain healthy insulin sensitivity
Helps maintain normal blood sugar levels, insulin activity, and cholesterol levels
Supports cardiovascular health
Gluten-Free
Have questions about our newest health + nutrition products?
Leave them in the comments below so we can get you answers!
*WellTrim® iG is a registered trademark of Icon Group, LLC
These statements have not been evaluated by the Food and Drug Administration. These products are not intended to diagnose, treat, cure, or prevent any disease.