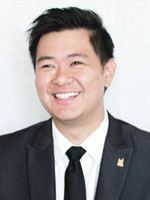 Guest Post By Andrew Chee, Director of Field Development for Canada
The first major event that I ever attended was an International Convention. Before that, the UnFranchise Business to me just seemed like a good idea that could maybe work. Attending the International Convention and witnessing all the moving parts in motion on a larger scale didn't just make it more enticing, it made it real. I have never missed any of the major events since then!
Sometimes I think back and can't help but wonder about all the people on my team who never made it to a major event, and what could have been if they had. Unfortunately, many of them couldn't develop a successful UnFranchise Business because something was always missing. Some call it belief. Others call it vision. I just call it unfortunate circumstances that they did not have the opportunity or could not find a way to get to a major event.
Although nothing can replace the energy of being together, there is a silver lining in having #MAIC2020 as an online event: those who previously could not make it to an International Convention because of financial restrictions, travel costs, babysitting arrangements, whatever, now no longer have the obstacles. These have been much of the battle in getting a team to attend — and just like that, they're no longer challenges we have to overcome!
All that's left for us to do now, for those who have been lucky enough to experience a major event and understand the crucial part it plays in driving UnFranchise Business success, is to get organized and start putting our best efforts forward in getting as many partners and prospects, as we can, to join #MAIC2020 Online this Sept. 11–13. It is the smart thing to do at this point to roll up our sleeves and get on the phone to spread the word. If we do this together, we just might be able to help those who are under the impression that the business seems like "a good idea that could maybe work" to realize that success is totally achievable and that it is real. Let's make that difference!
What are you waiting for? Get your ticket HERE!